Are you looking for the perfect pool fencing in Davie FL to accompany your pool? Pools can sometimes be dangerous, so it is best to secure them with a reliable pool fence. At Fence Builders Davie, we make sure to install only the best pool fences for our customers in Davie FL. We always meet the minimum requirements for safe pool fences as established by our city government, so when you allow us to handle your pool fence, you will never have to worry about that. We take care of all the details so that you don't have to stress about your pool fence at any point.
Fence Builders Davie is proud to offer all our customers in Davie FL a variety of options for their pool fencing. You can make a pool fence using almost any of our fence styles, but the best ones for the purpose of pool fencing would be aluminum, wrought iron, wood fence, or PVC. We also have specialized mesh pool fencing. Chain link fencing is not usually used as pool fencing only because it is relatively easy to climb which would pose many dangers and defeat the purpose of the pool fence. Aluminum fences, wrought iron fences, wood fences, and PVC fences can be installed with vertical posts, preventing any potential climbing, and they are strong enough to hold up against trespassers trying to break in. We have many options for you to choose from so that you can pick the perfect pool fencing for your property in Davie FL. We want to help you create the perfect pool area with our pool fencing.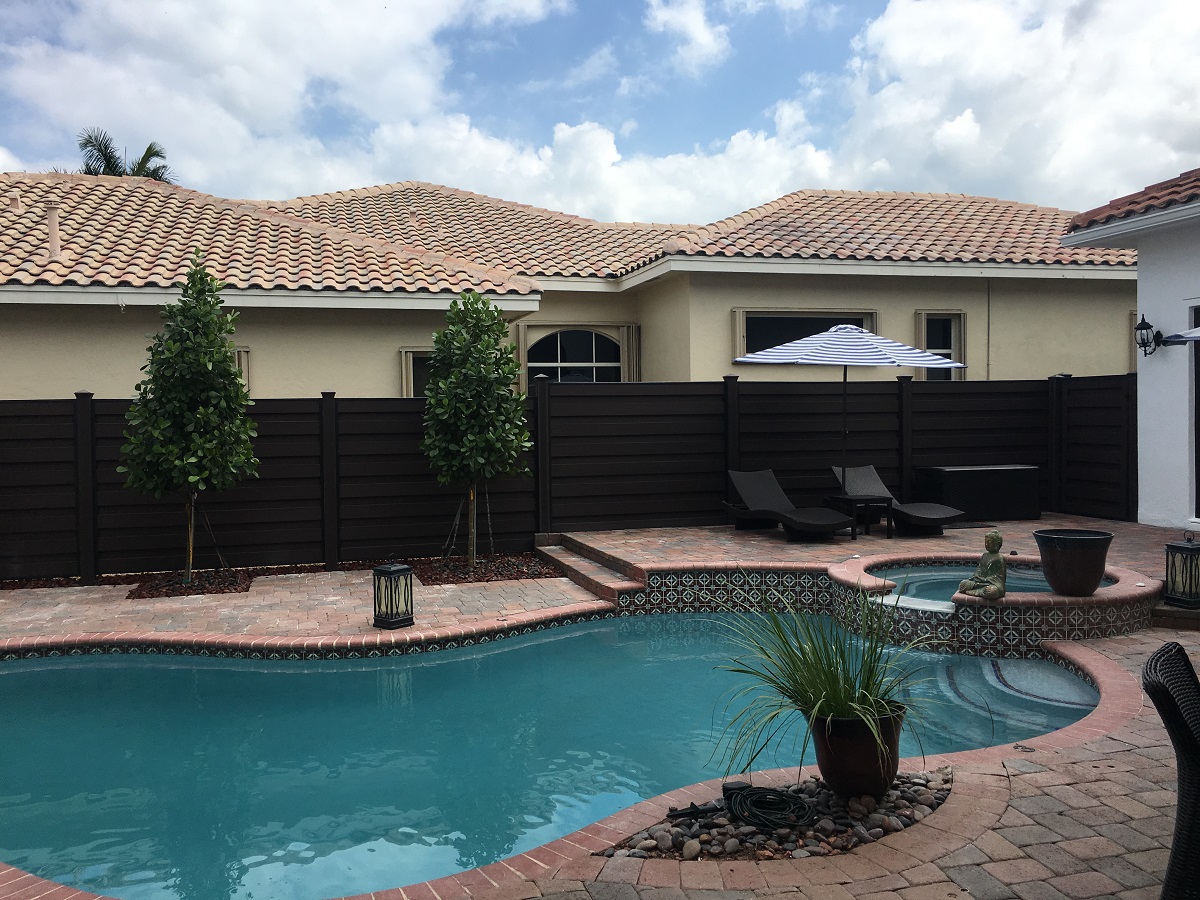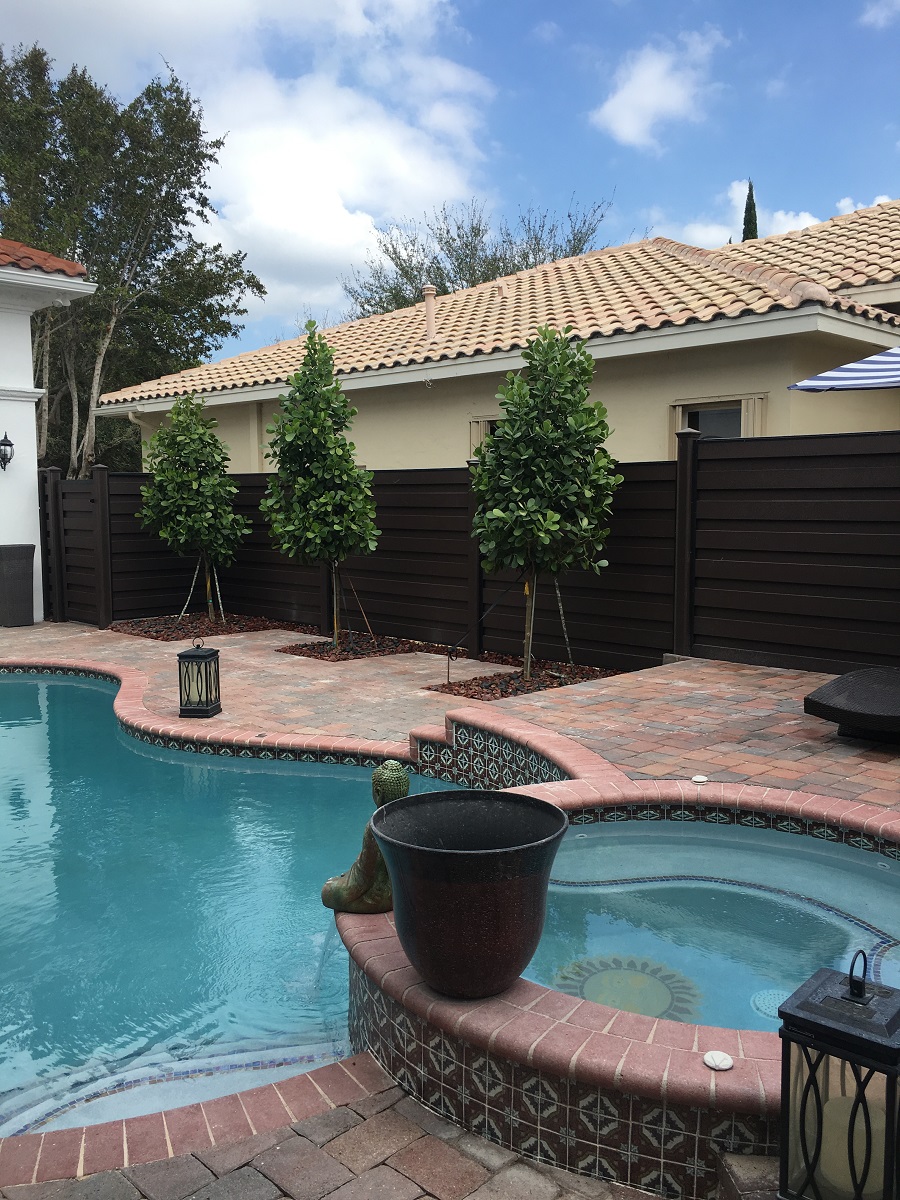 Best Pool Fencing in Davie FL
Not only are our pool fences high quality, but our gates are too. All pool fences from Davie Fence Builders will be equipped with a sturdy self-closing gate that will help ensure that no one ever forgets to shut or lock the gate after entering or leaving the pool area. If you want multiple gates, we can set that up for you, too. You can also have automatic gate installation performed on your property. Together, your pool fence and the gate will give you the most secure pool area for you and your family and your visitors to enjoy. Fence Builders Davie is the only top rated fence company in Davie FL that is willing to take all the extra steps necessary to make sure there are no errors or flaws in our work and to give you much more out of your pool fencing than you were expecting. Your satisfaction as our customer and your safety are the most important values to us so we never do anything to compromise that while we work.
Fence Builders Davie is excited to give you the perfect pool fencing for your property, whether it is for residential fences for a pool or a commercial or community pool.
We have your dream pool fencing in Davie FL waiting for you at the best fence company in Davie FL. Call us now for a free quote!